Pradosham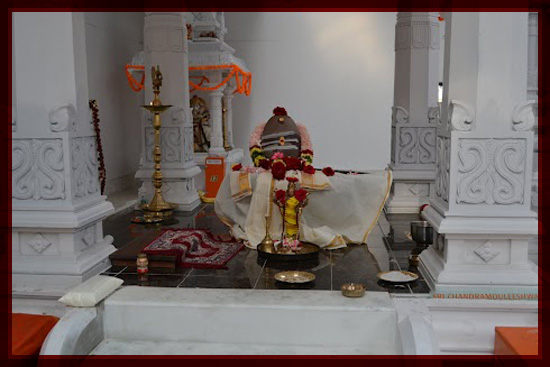 Pradosham is a significant day to worship Lord Shiva and Goddess Parvathi. It falls on the the 13th day (Trayodasi) of lunar (moon) cycle and hence falls two times in a month, once in the waxing period and once in the waning period.
Pradhosha time is especially meant for praying Lord Shiva. It is believed that praying during that time to Lord Shiva with all sincerity will free us from out sins and gives moksha finally (hence the name Pradhosha).
Since Monday is dedicated to Shiva, the Pradosha falling on Monday is referred as Soma Pradosham and is considered highly auspicious. Pradosha falling on Saturday during the waning phase of moon is also auspicious. It is believed that all the Devas & Gods are assembled in the Shiva temples during Pradosham time. Further, the first pradosham was on a Saturday & hence "Sani Pradosham" is even more auspicious
Pradosham days in the year 2017 are :
09 January


Monday

24 January


Tuesday

08 February

Wednesday

23 February


Thursday

09 March

Thursday

25 March

Saturday (Shani Pradosham)

08 April

Saturday

(Shani Pradosham)

24 April

Monday

07 May

Sunday

23 May


Tuesday

06 June

Tuesday

21 June

Wednesday

06 July

Thursday

20 July

Thursday

04 August


Friday

19 August

Saturday (Shani Pradosham)

03 September

Sunday

17 September

Sunday

02 October

Monday

16 October


Monday

01 November

Wednesday

15 November

Wednesday

30 November

Thursday

15 December

Friday

30 December

Saturday (**last Pradosham of 2017 - Shani)
Special Pooja and Abhishekam is performed to Lord Shiva on all Pradosham days at 6.30 pm
Full Pooja with Abhishekam - $151.00
Pradosha Pooja & Archana - $31.00
A very powerful mantra of Lord Shiva is the Maha Mrityunjaya Mantra and its meaning
Om Tryamlakam Yajamahe
Sugandhim Pustivardhanam
Urva rukamiva Bandhanan
Mrtyor muksheeya Ma amritat
Om. We worship The Three-Eyed Lord Shiva who is fragrant and who increasingly nourishes the devotees.
By worshipping him may we be liberated from death for the sake of immortality just as the ripe cucumber easily separates itself from the binding stalk.