Board of Trustees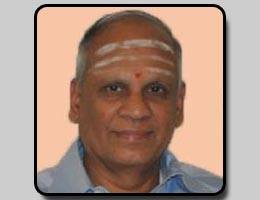 Dharmatma Dr.Yegnasubramanian (Dr. Mani)
Chairman of SVBF, Canada. Chairman of the SVBF, USA. The Hindu American Temple and Cultural Center (Sri Guruvayurappan temple), and the Sanatana Dharma Foundation, USA.
He is also the advisor for several temple organizations within USA and India. Dr.Mani has been teaching vedic/puranic scriptures, the Bhagavad Gita and Vedanta for the past two decades in New Jersey, to groups of adults and children. He is the editor and publisher of the international journal, Paramaartha Tattvam in which he writes regularly on various topics of Vedanta, vaidika samskaras, and bhakti in general. He represents the Hindu Faith in Interfaith Forums and conducts Youth Forums. Dr. Mani was a scientist by profession who retired from Bell Labs.and then from Andrew Corporation. He is the President of Pranav Consultants Inc., and lives in Skillman, NJ.
Married to Rajalakshmi he has 3 children - Satish, Anu & Sridhar.
Dr Mani has been recently conferred the title "Dharmatma" by His Holiness Jagadguru Bharati Theertha Mahaswami for his great service to Sanathana Dharma and Sringeri Mahasamasthanam. He is the third receipient of the title in the Sringeri Sharada Peetam's history of 1200 years.
___________________________________________________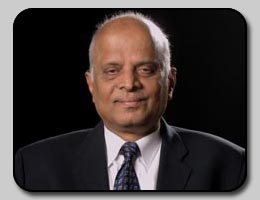 Dr. V. I. Lakshmanan
President SVBF (Canada)
Vice Chairman and CEO, Process Research ORTECH Inc.
Dr. Lucky Lakshmanan, Vice- Chairman/CEO of Process Research ORTECH is an acclaimed scientist, educator and entrepreneur who has directly led or facilitated a number of Canada-India business and tecchnology initiatives for the past 4 decades. He is currently leading a green power generation initiative in India utilizing Canadian technology, and is also involved in several joint projects on mining, environment and sustainable development in India and Canada.  Married to Sharada who is also an ardent devotee of the Sringeri Sharadamba.
_________________________________________________________________
Ravi Subramanian
Founder & Trustee of SVBF Canada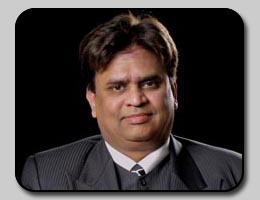 SVBF Canada was founded in 2005 by acquistion of an existing Shiva temple which was renovated into a Magnificient temple , Adi Shankara Museun & Community center. The Entire complex was built at 13 million dollars and was inaugurated on 20th June 2010.

Ravi is an ardent devotee of Jagadguru Sankaracharya H.H Bharati Teertha Swamiji of Sringeri. He is associated with Sringeri Mutt for over 25 yrs and was involved in numerous projects. He also is the Founder of SVBF USA and was the Chairman till 2004.
Ravi is an Enterpreneur and is Founder and Chairman of Silverline Technologies Ltd a publicly traded company listed in the Bombay Stock exchange.
Ravi is married to Rama. They are proud parents to Rati who is pursuing her final year in law studies in New York and Raj is pursuing graduate studies in Business and Entrepreneurship in New York
___________________________________________________________________________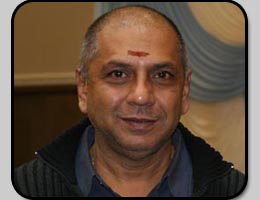 Padmashree Dr. V. R. Gowrishankar
CEO & Administrator of Sringeri Sharada Peetham
Guruseva Dhiruna Padmashree Dr. V.R. Gowrishankar is the CEO of Sringeri Mutt India. Has been associated with the Sringeri Mutt for over 25 years.
An engineer by profession, he relinquished his successful professional career in the service of Sringeri Mutt. As the Administrator and the CEO of the Math, Dr. V. R. Gowrishankar has been spearheading and supporting many developmental and other activities in a wide array of fields.
Recognizing his outstanding contributions in the field of social work and development of the Malnad region in general and Sringeri Mutt in particular, the Government of India in early 2008 conferred the "Padmashree" Award, one of the highest civilian honours of the country. He has been awarded doctorate by Kuvempu University in Karnataka, India for his immense achievements in the field of social work. Dr. Gowrishankar is the general power of Attorney of the Sringeri Mutt and all the affairs of SVBF Canada are under his direct control.
Married to Geetha with two children.
To learn more about Dr. Gowrishankar Click here
________________________________________________________________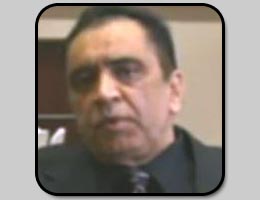 Chand Kapoor
He is a chartered Accountant and a partner with a professional accounting firm Norman Soloman Accountants. He is the treasurer of SVBF Canada and was actively involved in the construction of the complex.
Chand is married to Anu and has three children , Anuj, Pooja and Amit.
_________________________________________________________________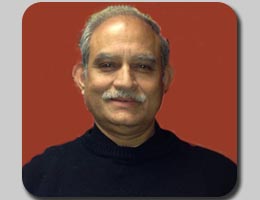 S. Thiagarajan
Thiagarajan has worked with a lot of cultural organizations in North America as well as abroad over the years. Before migrating to Canada he was the president of the Indian organization in Kenya. Thiagarajan is very deeply involved with the community and worked hard raising funds when countries were affected by Tsunami. He is the President of Bharathi Kala Manram, a Premium cultural organization in existence for the last 43 years. A very passionate individual in everything that he does, Thiagarajan worked very closely with SVBF since its inception. An engineer by profession,he is the Vice President and Country Head of Canada for a large global organization. Thiagarajan is married to Chitra who again is a very active volunteer at SVBF. This wonderful couple have a daughter Dr. Arti married to Dr. Venkat and son Ajay.

________________________________________________________________________________________________

Dr. Param Bhat Ph.D., P.Eng
Param Bhat has a passion for community service and for assisting people in need. He was the president of Kannada Sangha of Toronto for four terms. During his term he initiated many innovative programs, including organizing regular network meetings for new immigrants and assisting them in their settlement in Canada. He was also an active organizer of a number of community conferences, youth programs, programs for seniors, and cultural events from visiting and local artists. He has been an active volunteer at visiting and local artists. He has been an active volunteer at SVBF Canada since the beginning of the new temple. Additionally, he was a member of the Town of Richmond Hill Youth Advisory Committee. He is currently a Director of Yakshamitra – an organization dedicated to the development and promotion of the art of Yakshagana in Canada.

Param is an engineer by profession and has taught courses at The University of Toronto, University of Waterloo, and at REC/NITK  in India. He worked as an engineering specialist at Ontario Power Generation for over twenty-five years and is currently an Associate and Senior Engineering Project Manager at MMM Group Limited, a large consulting engineering firm.

Param is married to Sharada, who is also passionate about community service and is a past president of AWIC Community Services, a past co-chair of Panorama India, and past President of Kannada Sangha. They have a son Jay, and a daughter Shashi.